About Tom
Since 1999, Tom has been a freelance illustrator and animator specializing in 3D design visualization. He has worked on hundreds of projects depicting toys, medical technology, kitchen products, humidifiers, packaging, vehicles, architectural interiors and exteriors, product defects, fires, accidents, and many other objects and scenarios.
Before 1999, Tom worked as an illustrator, product designer, and prototype modelmaker. He was responsible for designing, drafting, illustrating, and fabricating toy prototypes, most notably contributing to the first generation of Super Soaker waterguns. Drafting products by hand led to computer-aided drafting (CAD), which in turn led to 3D modeling and animation, in which Tom is largely self-taught.
Tom has produced visualizations for designers, art directors, engineers, inventors, and expert witnesses. His clients include Lego, Olde Thompson, NVIDIA, Kaz, Amerlux, Warner Brothers, Origin Point, CaseSight, Crucian Global Services, and the Berkshire Group, among many others.
Tom has attended San Francisco State University, Autodesk Training Centers in both Vermont and California, and the College of Arts and Sciences at Rutgers University, from which he earned a BA in Fine Arts.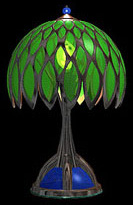 Services
Tom offers a variety of illustration and animation services.
- Realistic, accurate three-dimensional computer models.
- Diagrams, illustrations, and animated sequences.
- Video and audio editing.
- Drawing and drafting.
- Both remote and in-person consultations.
- Work from sketches, blueprints, photos, and CAD files.
- Confidential online access to work-in-progress for review.
- Graphics delivered via e-mail, FTP, or Dropbox.